(160808) Hyuna's Pretty Pictures in her Instagram Updates
On August 8, 2016 late at night,
Hyuna
updated her Instagram with a serious of cute pictures. In a few pictures she's near graffiti, one where she is looking at her phone and one where's she's just staring into your soul.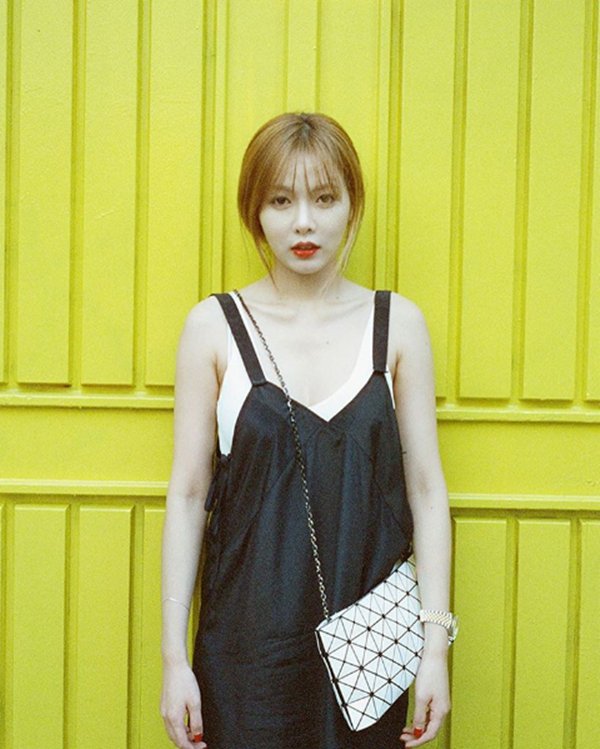 The outfit she was wearing in these sets of photos are by Stylenanda and Bao Bao Issey Miyake.
A different Issey Miyake bag was one of the first requests I found on this site.
Take care